Ship Structural Integrity Subarea has successfully entered 2021.
Due to the influence of the coronavirus, each meeting ended the previous year without being able to travel or welcome parties online, but we will continue to push forward without losing to corona.
After taking thorough measures, we conducted a box girder bending test at the National Maritime Research Institute in Tokyo last November.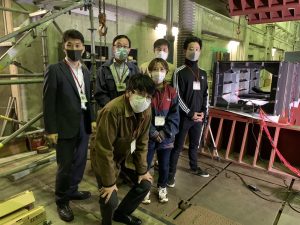 With the cooperation of the staff of the institute, we were able to collect good data.
In addition, at the research presentation held at the maritime industry briefing session on November 28, last year, Mr. Sonoda of M1 who is a member of the laboratory was selected as an excellent presentation.
Both the presentation and the content were wonderful.
I look forward to working with you again this year.