Daniel Mehmeti and Filippo Mazzacherini from University of Genoa have stayed at our laboratory from 11th Mar to 4th Sep.
During their stay, they worked on a research topic titled "Wave loads on a damaged ship and its ultimate strength".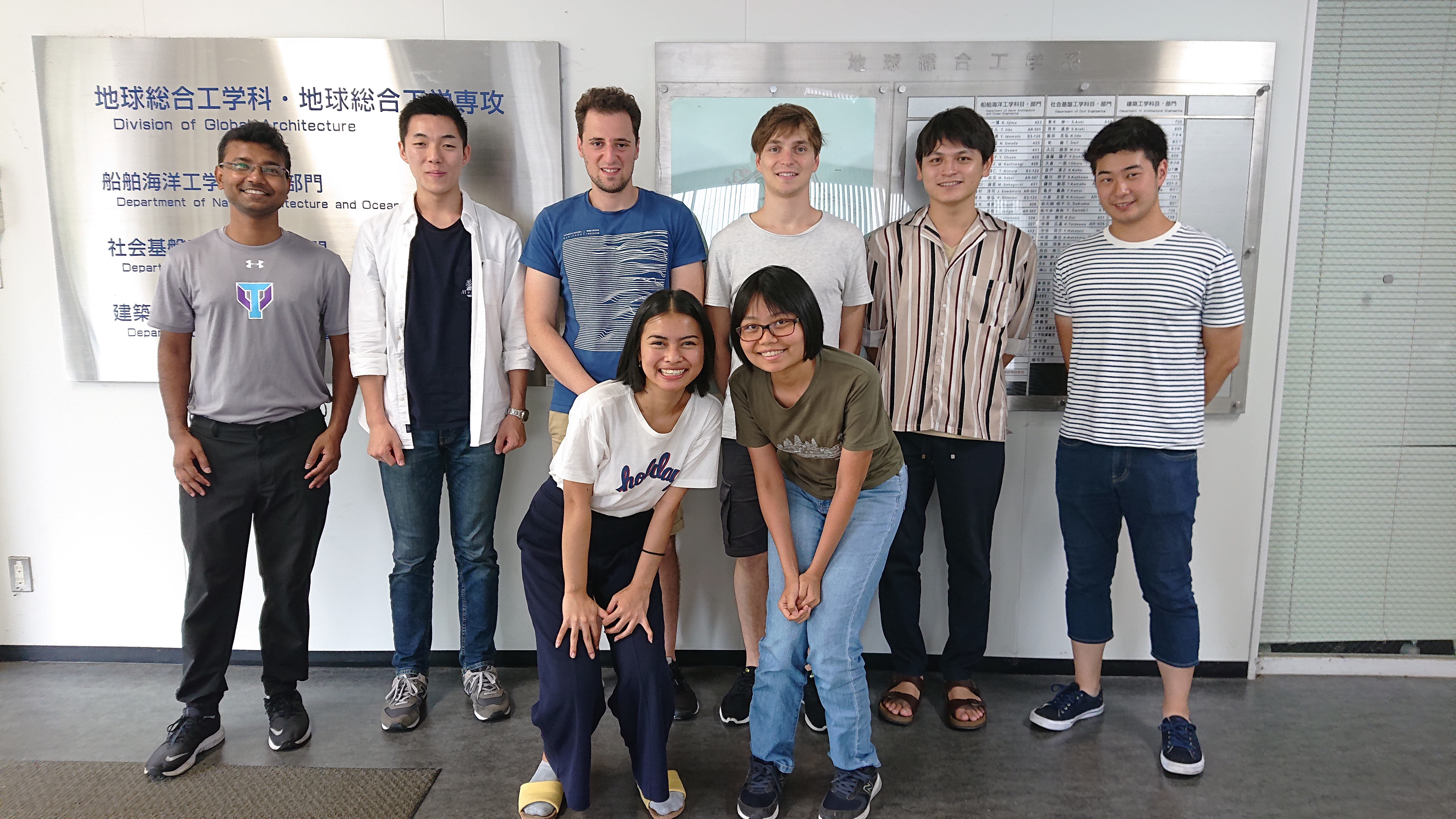 They have got good achievements on their research topic.
It is our pleasure that they have enjoyed not only their research activity but also Japanese culture.
We hope to meet you in Genoa in the near future.