Today, Ms. Chayama, our lab secretary, retired.
As a secretary, she did a lot of work for us, including managing the laboratory's supplies, and we were very grateful for her help during her short stay.
Because of the Corona disaster, we held a small farewell ceremony for her.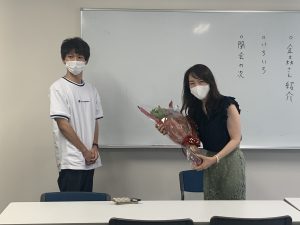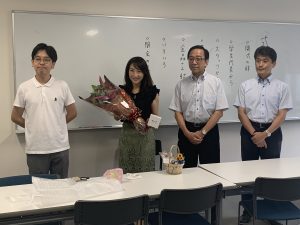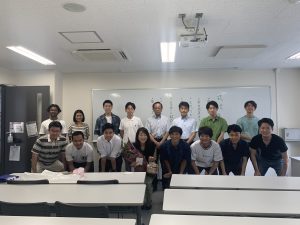 The students gave her a bouquet of flowers and other gifts, and the faculty gave her AirPods Pro as a memento.
From now on, I will be working with Ms. Kanamori as my new secretary.