Amphibious robot with Fin Actuators

Objectives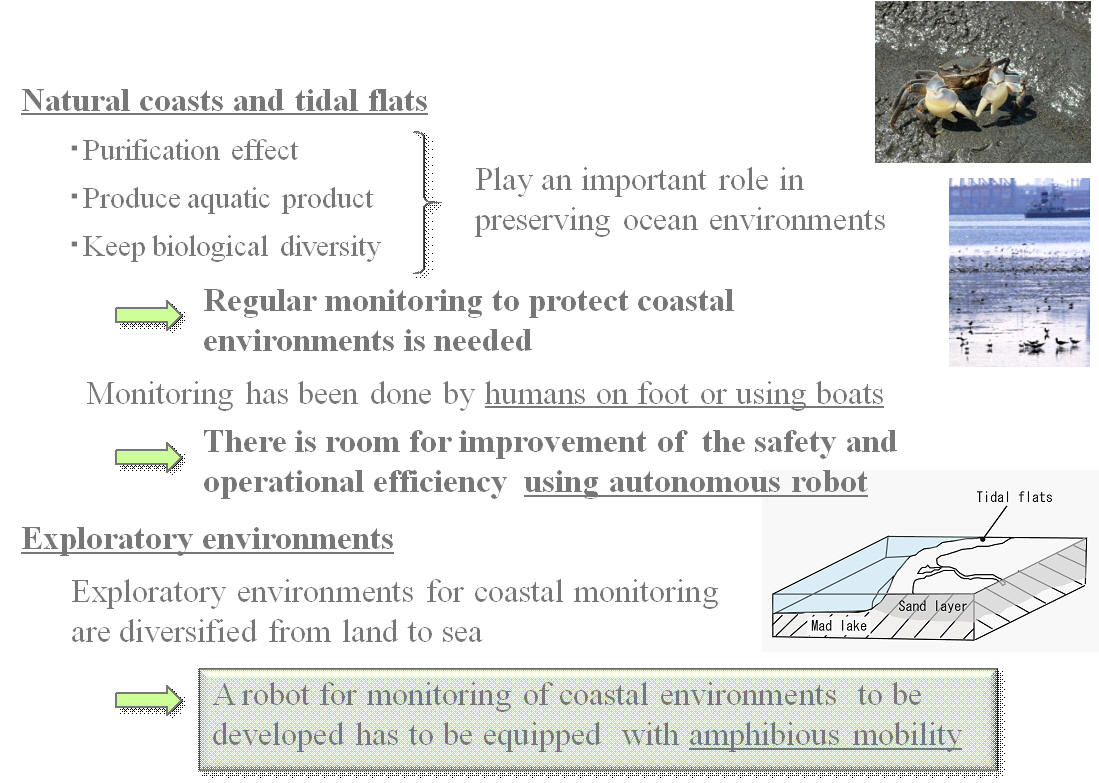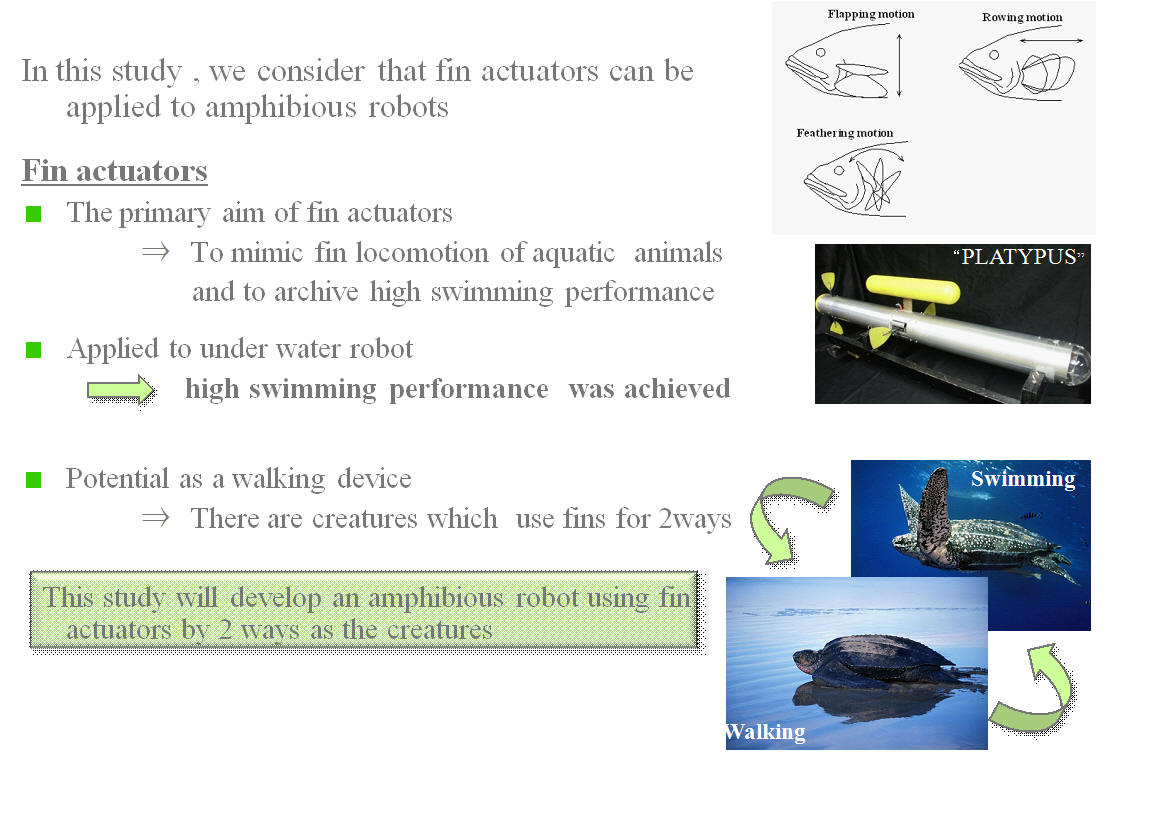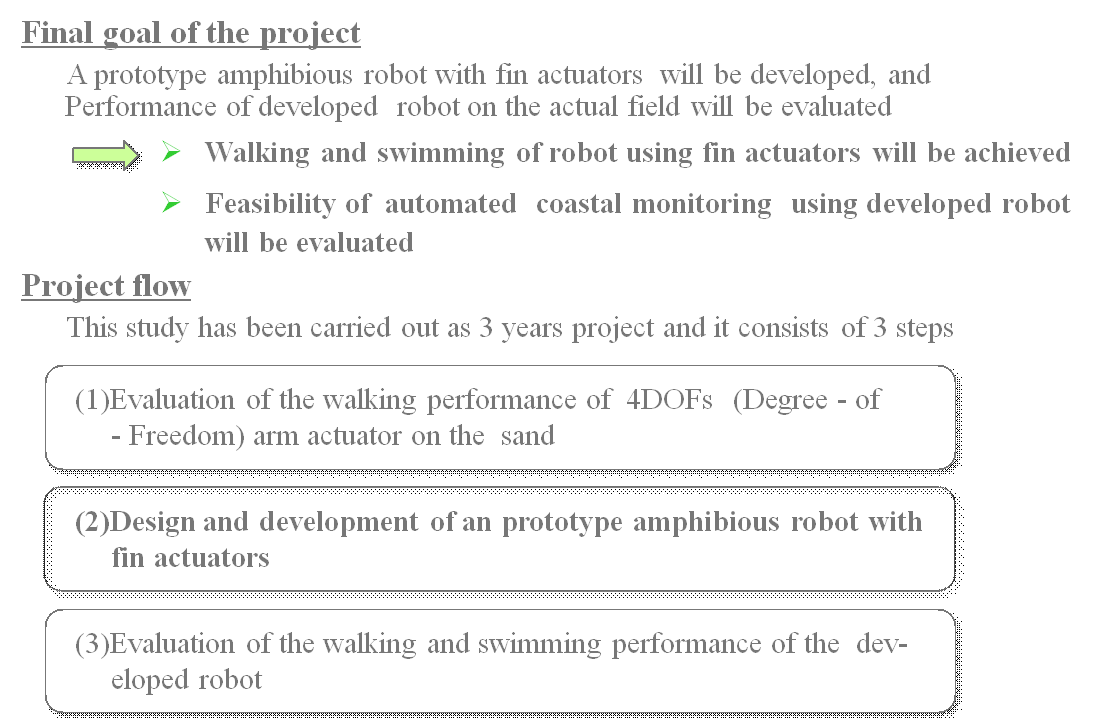 Results in 2008
Evaluation of Walking Performance of Amphibious Robot
   
Analysis of a Walking Motion of a Tortoise
1st.We took movies of walking motions of the tortoise, where some points are marked,
from two sides at the same time.
2nd.We tracked the marked points using software and obtained the two-dimensional
coordinates of the points.
3rd.We computed the three-dimensional coordinates of the ankle and the knee whose
origin was held on the root of the front leg.
<![if !vml]>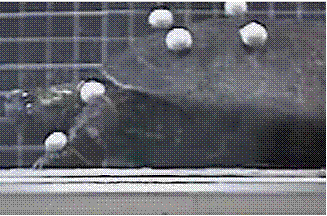 <![endif]> <![if !vml]>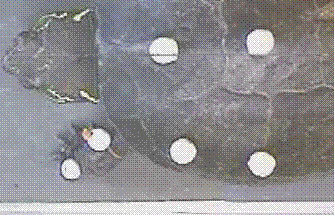 <![endif]>
Manipulator and Hand Models
<![if !vml]>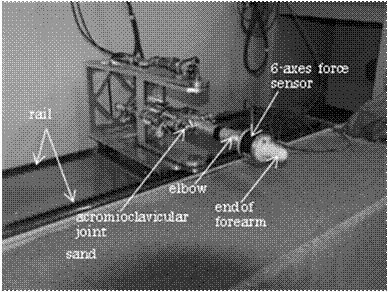 <![endif]>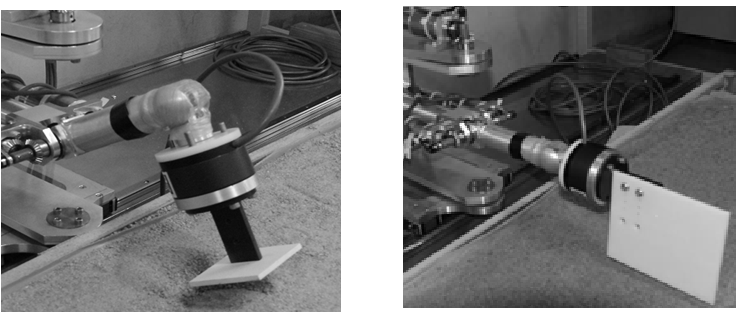 Results
(1) The forelimb of a tortoise produces thrust during its power stroke by kicking the ground and
positioning the forearm almost vertically on the ground, according to the analysis of the inverse
kinematics of the forelimb based on the experimental measurement of the motion of a
tortoise's forelimb.
(2) The walking motion of a robotic tortoise varies according to the type of motion and the sinkage
of the end of the forearm below the sand surface. The type of motion in which the forelimb is
moved vertically to the sand surface during the power stroke is suitable from the viewpoints
of both mobility and trafficability.
(3) The inclination of the flipper of a robotic sea turtle to the sand surface can facilitate a better
walking performance even under conditions in where friction is applied.
(4) The arm for a robotic tortoise is more suitable for use on soil from the viewpoint of trafficability
compared with the arm for a robotic sea turtle.
Simulation of Dynamic Interaction between a Robotic Arm and Sand by 2D Discrete Element Method 
<![if !vml]><![endif]><![if !vml]><![endif]>
Example of simulated result by DEM Comparison of the thrust force exerted by the robotic arm
References
1. J. Shimoya, N. Kato, and Y. Kawamura, Estimation of Walking Performance of an Amphibious Robotic Turtle, Proc. ofISABMEC2009 (The Fourth International Symposium on Aero Aqua Bio-Mechanisms)
2. T. Takamura, N. Kato, and Y. Kawamura, Simulation of Dynamic Interaction between a Robotic Arm and Sand by 2D-Discrete Element Method, Proc. ofISABMEC2009 (The Fourth International Symposium on Aero Aqua Bio-Mechanisms)
Results in 2009
Design and development of an prototype amphibious robot with fin actuators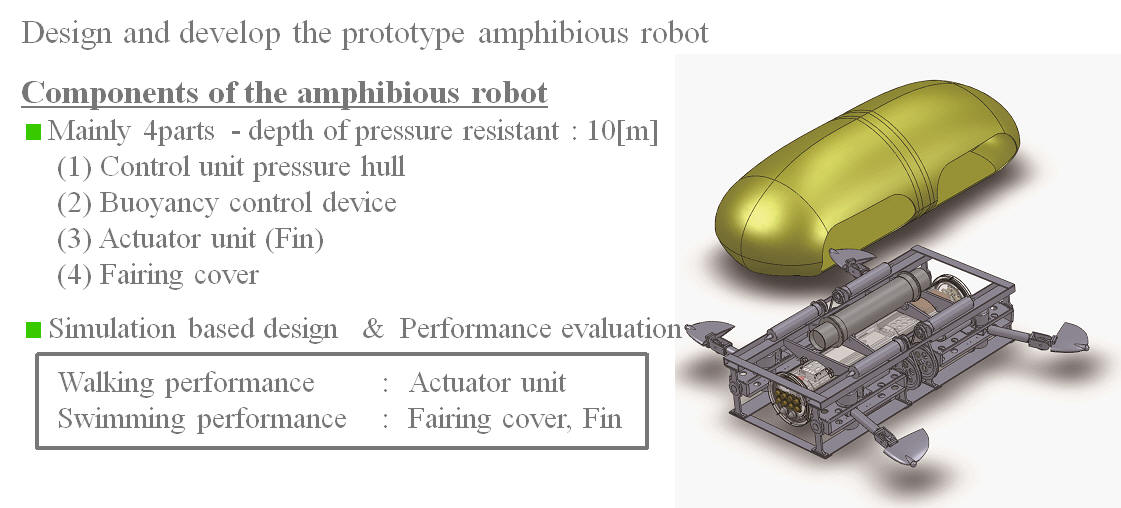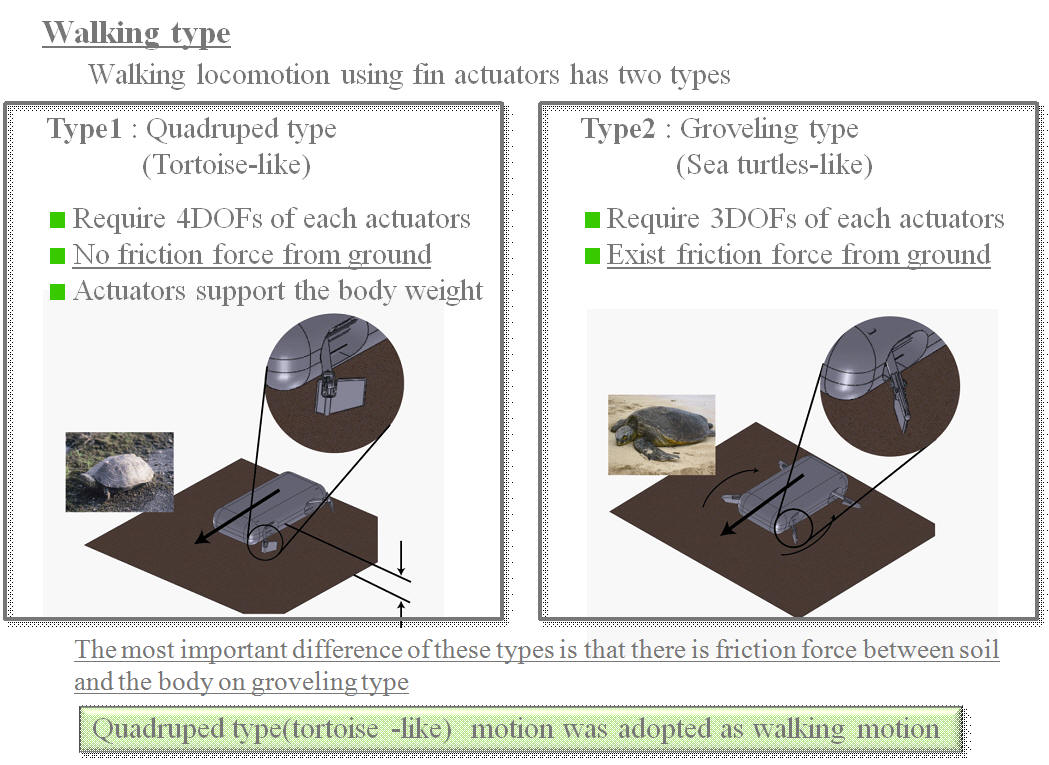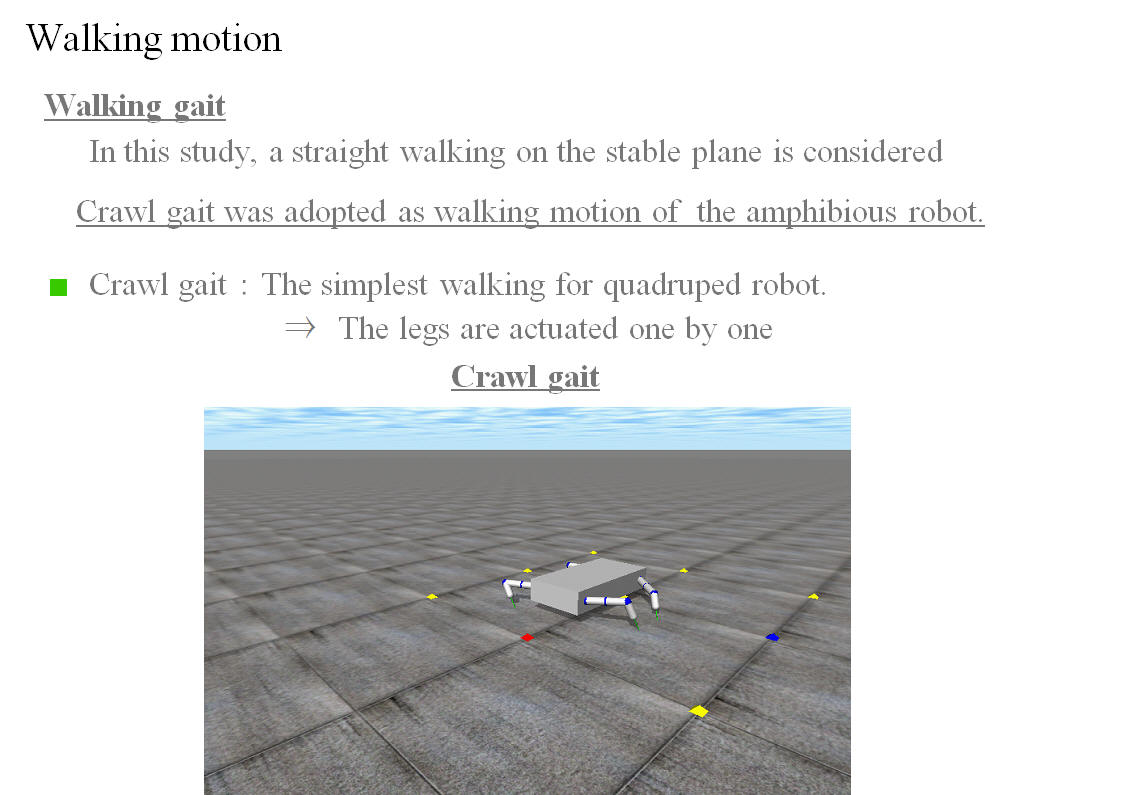 DESIGN OF CONTROL UNIT PRESSURE HULL
Electric circuit of the control unit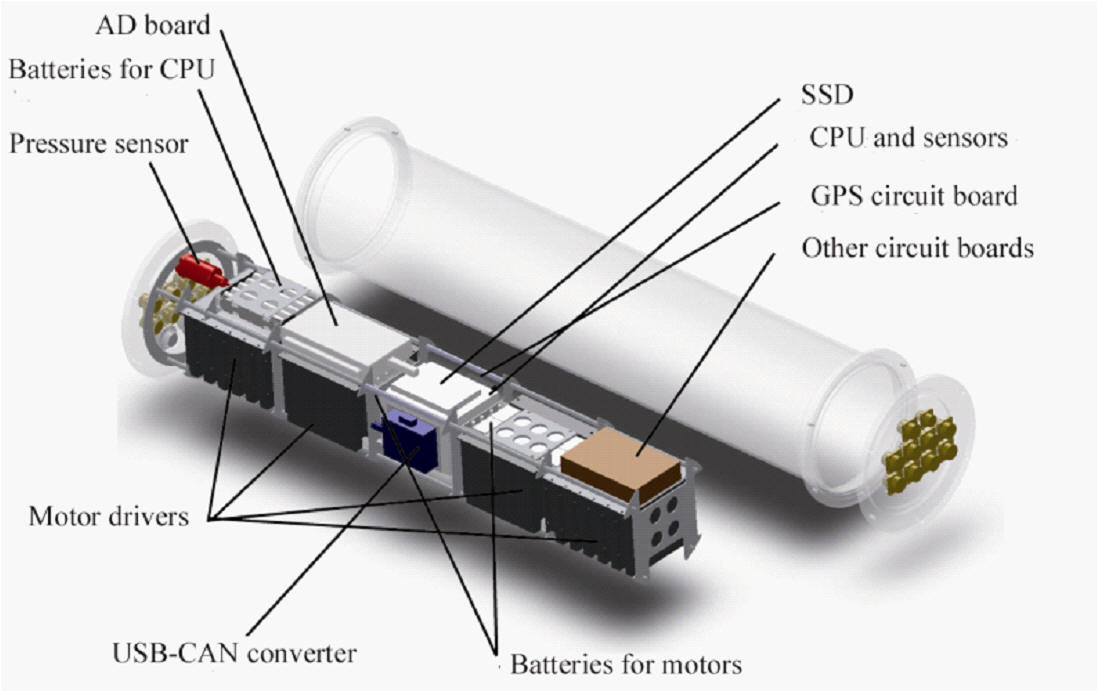 Arrangement in the control unit pressure hull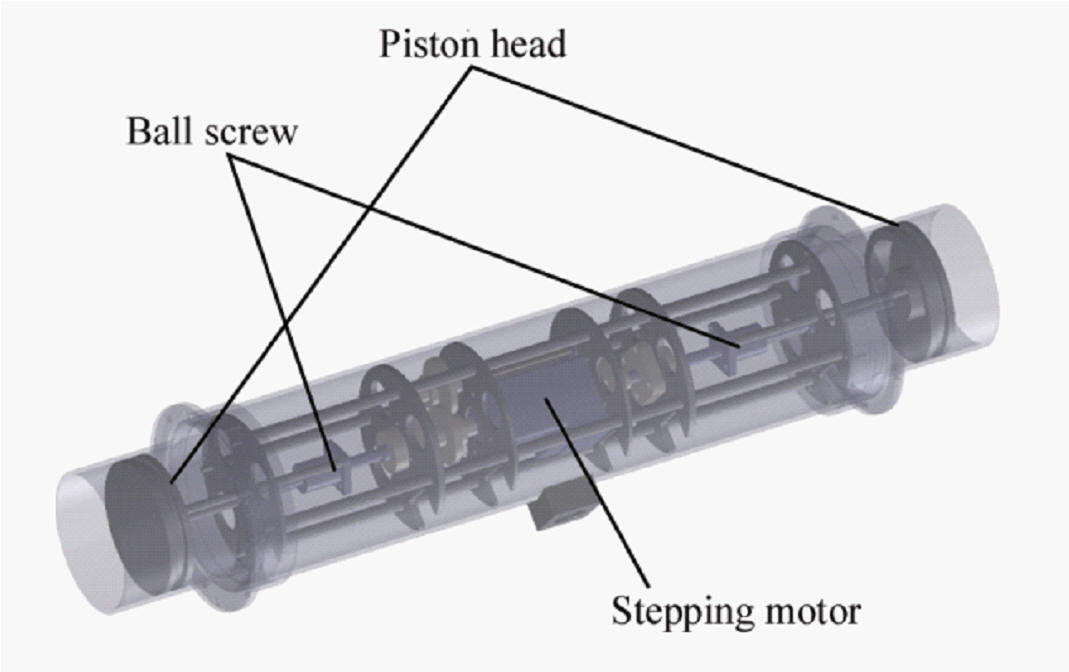 Buoyancy adjusting device
Amphibious robot equipped with fin actuatorsnamed "RT-I"
Principal dimensions :
Total mass : 80.0 Kg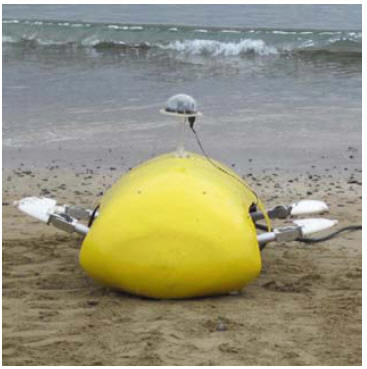 Reference:
1) Y. Kawamura, J. Shimoya, E. Yoshida, N. Kato, H. Suzuki and H. Senga, "Design and Development of Amphibious Robot with Fin Actuators", Int. J. Offshore and Polar Eng. , Vol.20, No.3, pp.1-6, 2010